Book a Doctor's Appointment in Just 10 Minutes with Sasthya Seba.
Say goodbye to endless phone calls and long queues. Book doctors' appointments, video consultations, ambulance service, manage medical records, and more. Take the first step towards better health.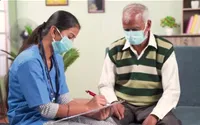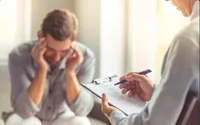 Why people love Sasthya Seba
We continuously improve our services based on the opinion of our users
Very helpful. Far easier than doing same things on computer. Allows quick and easy search with speedy booking. Even maintains history of doctors visited.
Faiyaz-A-Chowdhury
Dear Fatema, "Thank you so much for your diligent follow up and especially for calling me back. It is very rare that someone from customer support for any company ever reverts. Reaffirms my faith in Sasthya Seba
Israt-Mou
The service of Sasthya Seba is praiseworthy. When my grandmother was at critical moment, we were all worried to have a vehicle in that late night.

Labby Ahsan
Very easy to book, maintain history. Hassle free from older versions of booking appointments via telephone.. Thanks Sasthya Seba for making it simple.

Mashrur Enan
Very easy & Hassle free to make an appointment and maintain history. Even if you are out of the Internet

Md Saiful Islam
Really Appreciate your help on the issue and your quick and prompt resolution of the issue. Not only were you patient enough to listen and understand the problem but also provide a quick resolution for the same. Really appreciate it and Thank you once again for your help and support.

Ruksana Sharmin
Recent news, offers & events
Need some advice from our experts?
Request a call back now!
The quickest way to get in contact is to telephone: 09611 530 530, 01405 600 700
Please fill out this quick form and we'll get back to you within few hours!
Frequently asked questions
Sasthya Seba is an online platform for integrated healthcare services, which is operated by Sasthya Seba Limited and used by doctors, patients, clinics and hospitals.
Sasthya Seba helps by offering a wide range of convenient healthcare services, like:
Doctors Appointment.
Telemedicine (Doctor consultation over video/voice call).
Hospital Information.
Diagnostic Information.
Ambulance Service.
Diagnostic Home Service.
Domiciliary & Physiotherapy Services.
Medical Instruments Rental.
Sample collection for Diagnostics.
Medical Tourism Services.
The fee for consultations is decided by the doctor. We have no control over the price.
It's not just for people who are tech-savvy, though. Usability has been our key area of attention. Therefore, using the site shouldn't be a problem if you can manage a simple website or email. Now, if you want to schedule a doctor's appointment, simply use our search option and enter the name of the physician, their area of expertise, or the illness you have. When you see the appointment button and the doctor's brief bio, click it. Keep calm and follow the appointment platform's instructions; soon you will receive an appointment confirmation.
Yes. We provide nationwide service.
In Bangladesh, Sasthya Seba Limited (SSL) currently offers both domestic ground ambulance and air ambulance services. According to the needs of our patients, there are Basic life support ambulances, critical care transport ambulances.
Basic / No-Ac Ambulance service

Life Support / ICU Ambulance service

Freezing / Mortuary Ambulance service

Neonatal / NICU Ambulance service

Patient Transport Vehicle

Air Ambulance service
We cannot answer this question. It depends on your health / medical condition and urgency for doctor consultation.
It's not always convenient or easy for everyone to get medical care. Telemedicine makes it possible to access healthcare more swiftly, practically, and locally. Telemedicine is another option for receiving professional medical care. Telemedicine has the benefit of reducing waiting and travel times as well as time away from work or other obligations. Basically Telemedicine gives you instant support at your sudden critical moment or a follow-up meeting with a doctor. Since telemedicine may not always be acceptable, you might require a medical expert's assistance to decide whether it is appropriate.
It depends on the service providers associated with us. Some of them offer free sample collections, some of them don't. If home collection is not possible then we will provide you with the nearest center details. You can go there and give blood or other samples.
Yes, nowadays it's so easy to call a physiotherapist at home and take treatment from a registered doctor at your convenient place. Just make a call at 01405600700 or 09611530530, and within a short time our service will reach the required place.
Yes, we have qualified male and female physiotherapists. All of our physiotherapists are qualified to handle both critical and non-critical patients.
It goes without saying that the service of a doctor is a very challenging yet very honorable job. But the question of why booking a doctor appointment at Sasthya Seba is also essential. Here is why:
Service is Priceworthy

Fast and Hassle-free Online Appointment Booking

Prompt Service of Specialized Doctors in Various Services

Consult with Specialized Doctors

Doctor Consultation (Over Video/Voice Call)

Can Show Reports to Doctors Instantly Online

Ambulance Service (AC, ICU, or AIR Ambulance)

Rich-quality Diagnostic Care and Cost-effective

365/24/7 Reasonable Service Provider

Deliver Prescription Immediately

Home Physiotherapy Service

And Many Others
By origin, Sasthya Seba is a powerful online platform that serves integrated healthcare services. So, you can take lots of advantage of this service, such as:
Reserve Appointment Online

Instant Contact (Video / Voice Call)

Health Checkup Package

Health Insurance

Hospital Information

Diagnostic Information

Medical Instruments Rental

Diagnostic Home Service

Home Physiotherapy Service

Lab Test Sample Collection from Home

And Much More

These are the services from which you can take advantage instantly. On a quick note, they also have a mobile app that offers you to take immediate action when necessary.