Universal Medical College Hospital Limited
27 Years in service
Hotline (Open 24/7)
10667
Contact us via email
patientcare@umchltd.com
74G/75, Pea-cock Square, New Airport Road, Dhaka, 1215, Bangladesh
Info

Service

Doctors

Patient Opinions

Updates

Contact

Featured Services
About
Universal Medical College Hospital Ltd. is located at 74/G, Peacock Square, New Airport Road, Mohakhali, Dhaka. It is situated in the heart of Dhaka with easy access to transportation and has been showing its dedication and genuine interest in serving people by every means and resource. It was established in the year of 1996 and subsequently acquired by the current owner in 2004 with an objective to provide the best quality health care services. Afterward, we materialized ourselves to be a multidisciplinary healthcare service providing tertiary-level care with the core value to make a healthier health sector. UMCH has realigned itself as an innovative medical service provider through a revolutionary strategy with a long history of excellent care and innovation.UMCH takes its management team as its strength as it consists of highly qualified and experienced business and medical professionals. With their continuous hardship, Universal Medical College & Hospital Ltd. has turned out to be one of the most rapidly growing multi-disciplinary super-specialty tertiary care hospitals in Bangladesh. It is a 350 bedded (Approved) specialized hospital (Proposed to be 500 beds) that has been working with a single motto to bring a smile to everyone's face. We are also committed to working towards enhancing the health of the people with an affordable fee based on the clinical representation of the patient.
Mission
To serve the people by providing them access to excellence in healthcare in a supportive and caring environment.
Vision
To be a national leader for excellence and innovation in the delivery of healthcare and patient safety, continually improving the quality of services and the patient care experience. To be the model of service in our focused hospital service lines and in related patient-oriented research and clinical trials. To provide representative clinical settings that support the education of future healthcare practitioners, both as individuals and as members of the collaborative healthcare delivery team. To be a 'patients friendly hospital' where trust is only a word.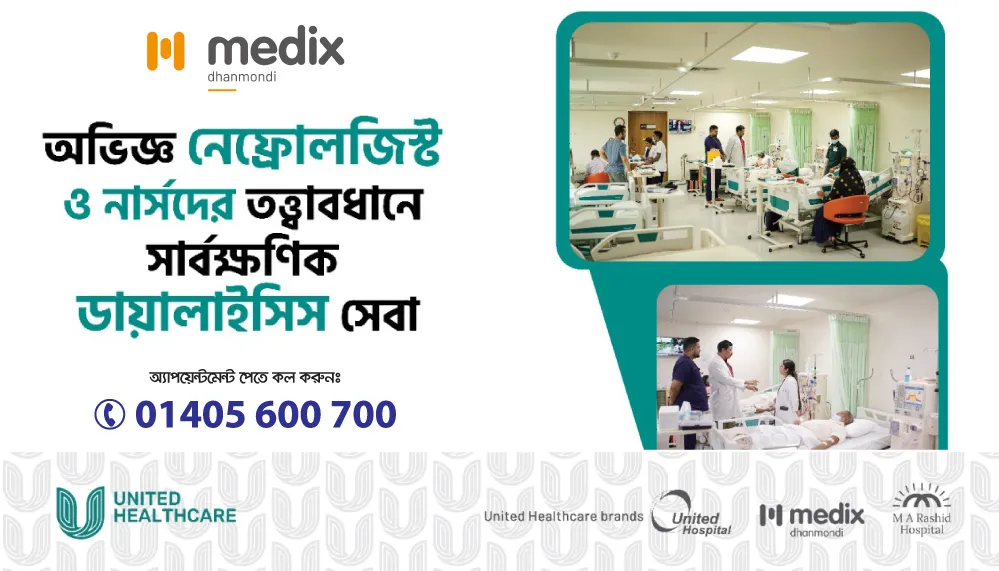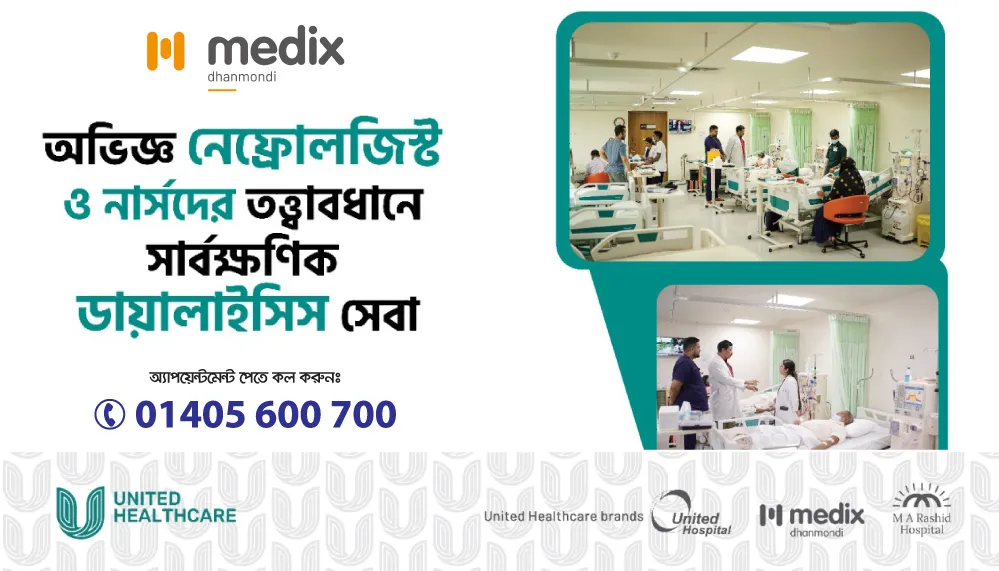 Chat with Universal Medical College Hospital Limited