Medix Dhanmondi
2 Years in service
Hotline (Open 01847-413492)
1847
Contact us via email
medix.dhanmondi@gmail.com
62 Satmasjid Road, Dhanmondi, Dhaka, 1209, Bangladesh
Info

Service

Doctors

Patient Opinions

Updates

Contact

Featured Services
About
Medix is a reliable healthcare experience at your doorstep now. We began our journey in 2005 with United Hospital Bangladesh. The motto is to provide our patients quality healthcare services. A bunch of hardworking and experienced physicians who are well known for their expertise and commitment to provide top-notch clinical care. Also, we have a group of friendly & well-trained phlebotomists, nurses, and other supporting staffs to ensure high quality healthcare service. We believe in patient-centered, personalized care to manifest compassion and trust towards our patients. Medix is offering one-to-one patients support and home sample collection service. We pride ourselves on the ability to offer medical day care center, dentistry, child development center, physical medicine & rehabilitation center, pharmacy and vaccination facilities under one roof. Additionally, Medix has a state-of-the-art dialysis & chemotherapy center that is offering a wide range of clinical service to our patients. We have a broad range of diagnostic laboratories as well. At Medix, you will receive right healthcare you need at the right time to ensure hope and healing to our patients and their families. Patients trust us with their most valuable belonging-their lives and we try to provide our every patient healing & support.
Mission
Our mission is to provide top-quality healthcare services to the people of Bangladesh, with a commitment to excellence, compassion, and innovation. and aim to achieve this mission by continuously improving its facilities, technology, and the skills of our staff.
Vision
Our vision is to be the leading healthcare provider in Bangladesh, recognized for its exceptional quality of care, patient-centric approach, and contributions to medical research and education.
Managing Body
Mohammad Faizur Rahman
Managing Director
Diversified career of almost eighteen years in the field of Information Technology (IT) and Retail Banking and Wealth Management (RBWM). Started the career with one of the largest local company in Bangladesh and after a little more than two years, moved to one of the biggest banking giants in the world.
Years of Experience: Coming Soon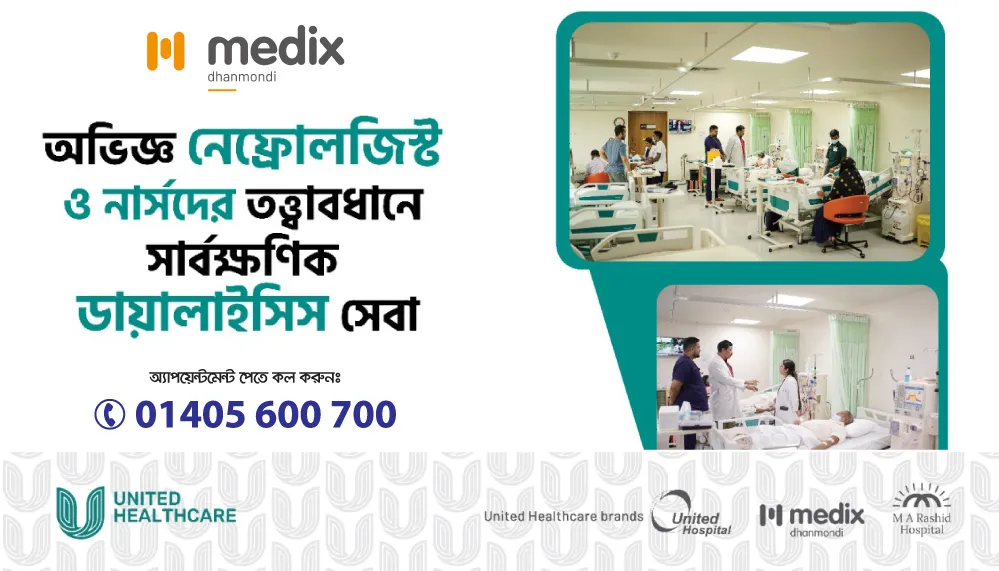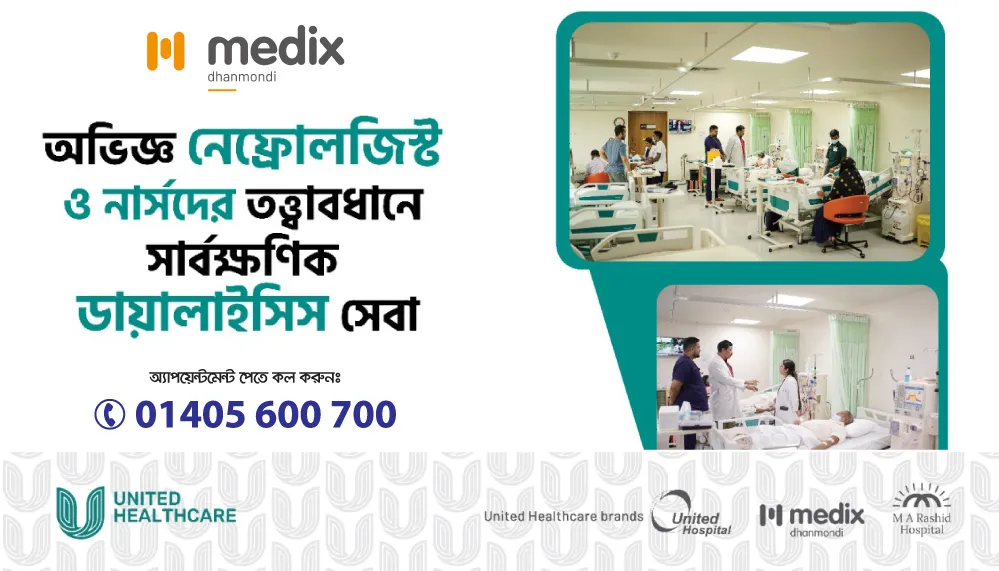 Chat with Medix Dhanmondi