BIRDEM General Hospital
40 Years in service
Hotline (Open undefined)
Contact us via email
122 Kazi Nazrul Islam Ave, Dhaka, 1000, Bangladesh
Info

Service

Doctors

Patient Opinions

Updates

Contact

Featured Services
About
BIRDEM Academy is a postgraduate institutions of BIRDEM General Hospital for conducting postgraduate courses for medical graduates. DAB, Diabetic Association of Bangladesh established BIRDEM Academy in 1986 with a view to creating skilled manpower in the field of Endocrinology & Metabolism to improve the care of patients in the country. Now BIRDEM conduct more than 18 (Eighteen) residency & non-residency postgraduate courses like MD,MS, M.Phil. Diploma & Ph.D in different subjects under University of Dhaka and Bangabandhu Sheikh Mujib Medical University (BSMMU).
Mission
In Bangladesh no diabetic should die untreated, unemployed or unfed. All people shall be provided with affordable health care service.
Vision
Provide total healthcare including rehabilitation for all diabetics irrespective of gender, economic and social status through different institutions of Diabetic Associations of Bangladesh. Expand these services to provide affordable BADAS healthcare for all Bangladeshi through self-sustaining centres of excellences. Create specialized quality manpower (Research Scientists, Physicians, Technicians, Nurses and other related personnel) of high ethical standard. Develop leadership in healthcare through dedicated and transparent management system Develop industries for manufacturing quality medicines and healthcare products.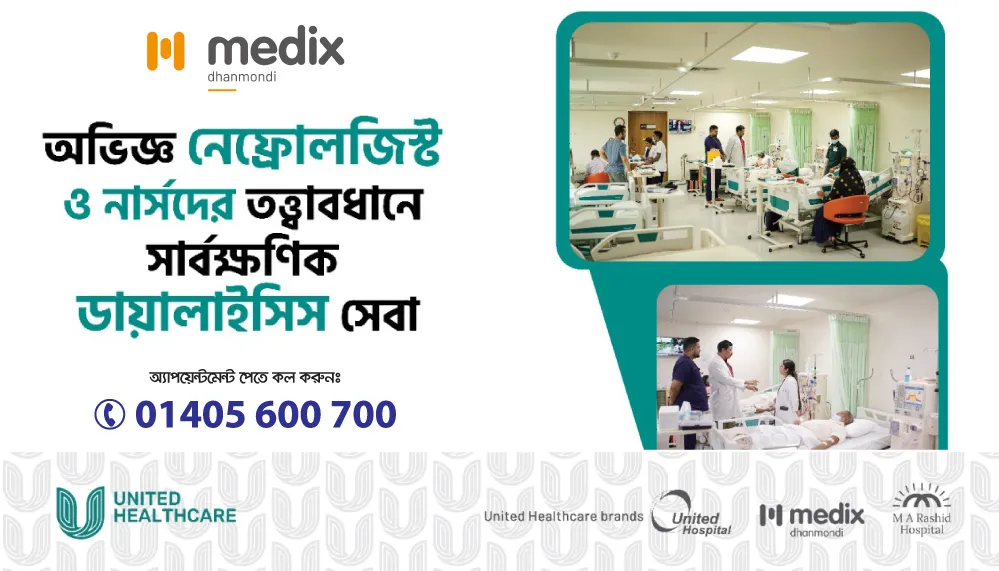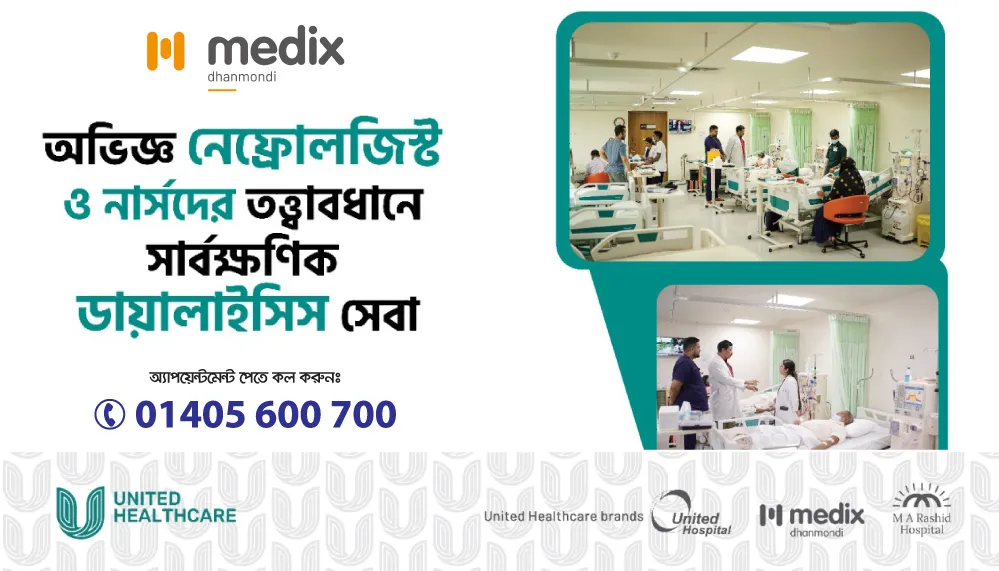 Chat with BIRDEM General Hospital